A family of four can spend $370-$470 on a winters' supply of local grassfed lamb.  
We're going to offer it to you for less.  
Much less.
Last year, instead of sending our surplus lambs off to the auction, we tried something different.  We offered them to our customers, whole, at a substantial discount.  The response was phenomenal.
By selling them wholesale, we are taking a lower price than we'd get through selling retail cuts, but we get the price we need to cover our expenses, the lamb gets far better treatment than it would see at an auction, and we are buffered from the fluctuations of the mass market.  Plus, we get the reward of knowing they are going to homes that value our hard work.
This year, we have decided to hold to the same price as last year, $200 for the lamb, plus an additional $65 processing fee.
Here's how it works:
 You must pay before we slaughter.  This is a way for us to legally do an on-farm slaughter, and for us to make sure the product is truly sold before we take on further expense.  You can place your order by emailing me with your name, and a good number to reach you.  I will send you a paypal invoice, or you can arrange to send a check.
You must come to our farm store over the winter to pick it up.  The store is open Saturdays from 9-12.  We will let you know when we have it ready for you.  Most lambs will be ready between Dec 1 and March 1.  We cannot predict the date, as we only process a lamb when it is properly finished to guarantee the best quality meat, and when our butcher is able to accept it.  We cannot make deliveries, but you will be able to choose the Saturday that works best for you based on when we have them available.
FAQ
Do I have to carry home a live lamb?
No.  We process it, then break it down into the same cuts you would buy in our store.  To help it last longer for you, we will wrap it in freezer paper.  These cuts will keep in your freezer for a year or longer.
What cuts are included?
The yield will vary with each animal.  The list here presents an average.  You can expect roughly 25-30 lbs of cuts in the following varieties:
1 whole leg of lamb (4-5 lbs)
2 half legs (about 2-3 lbs ea)
4 packages of loin and rib lamb chops (four per pack)
1 set of lamb riblets
2 packs of whole lamb shanks
3-4 (1 lb) packs of boneless stew
2 (1.5-2lb) shoulder roasts
Small bag of bones
How much freezer space will I need?
This amount of lamb would take up about 1.5 cubic feet of freezer space.
What if I don't know how to cook all those cuts?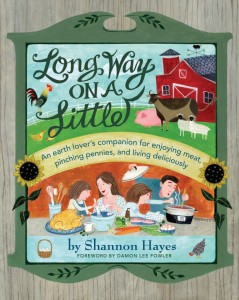 No problem!  Everyone who orders a whole lamb will get a free copy of my most comprehensive cookbook, Long Way on a Little: An earth lover's companion for enjoying meat, pinching pennies, and living deliciously.  This book will walk you through the best recipes for every cut you receive, plus it will direct you to a series of recipes on how to use the leftovers.
I don't live near you, but I want to order.  Can I get a lamb?
New York State law allows us to sell the lamb to you as long as the purchase takes place directly from us, in-state.  If you live out of state, you will need to make a trip out to our farm store & cafe to pick it up.  And considering the savings over what grassfed lamb typically goes for, it might be worth that trip.  We can point you to some lodging options if you decide to do this.
Can't I give you my own cutting instructions?
No.  If you want to take advantage of this special offer, then I establish the cuts.  This is the way we can streamline our processing and delivery costs.  I have chosen the cuts that maximize the yield for you.
When do I have to decide?
We will keep this offer available until we sell out.  We are able to sell 40 lambs this year.  Last year, we sold out in less than two weeks, and we turned away a lot of folks.  Please, if you want to take advantage of this, do not wait.  We hate to disappoint our steady, faithful customers, but this is  a first-come, first-serve promotion.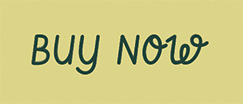 This link will bring you to our contact form.  Fill it out with your name, email and a phone number and tell me you want the lamb special, and I'll send you an invoice to complete your purchase.