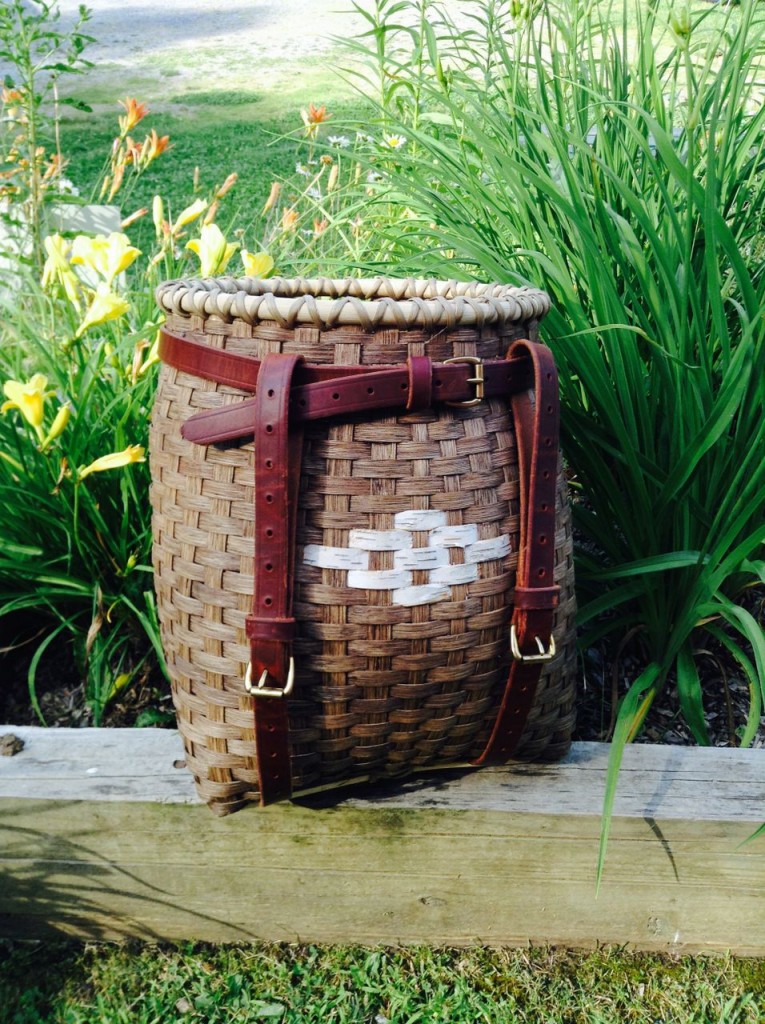 Adirondack Pack Baskets
Okay, okay. These aren't made from grassfed livestock. Instead, Bob makes these baskets by hand in the traditional Northwoods style, based on Ojibwa and Iroquois designs. He weaves them when it is his turn to watch the kids inside on rainy days, and it is my turn to run around getting wet on the farm. Historically these pack baskets were used by voyaguers, trappers, and "sports" for two centuries. The regional popularity of these utilitarian packs continues to this day.
Traditionally, these baskets are made from black ash splints – hard to find, heavy and very expensive. This basket is made from Asian reed, the modern standard for "flat woven" baskets – lightweight,durable, and renewable.
Woven and lashed by hand, no glues, tacks, or staples are used. It has leather adjustable straps, and with use it conforms to fit your back. Select leather or canvas straps.  18 inches high, approx 45 inches around (sizes vary slightly for each pack), sized to fit an adult. Please allow 2-4 weeks for turnaround.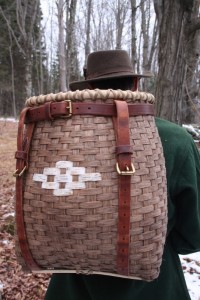 Pack Basket with Leather Straps
$250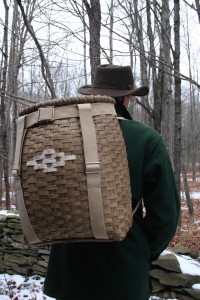 Pack Basket with Canvas Straps
$225