Soaps, Salves, and Balms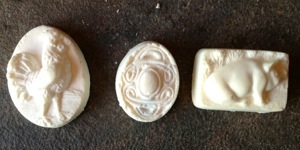 Farmers' Soaps
I make these myself from our rendered grassfed beef and lamb fat, then scent them at the end with a tiny splash of organic lavender essential oil. They are a very long lasting soap, reputed to hold up longer than many marriages. Each set includes 2-3 soaps, totaling 6 ounces.
Contact us for wholesale pricing on volume purchases.
$9
---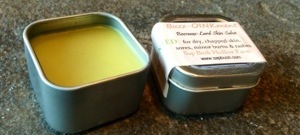 BuzzOINKment Skin Salve
For generations, lard has been preferred by herbalists for its excellent carriage of medicinal properties to skin. After rendering our lard and beeswax, we infuse it with calendula flowers, comfrey leaves and roots, lavender and nettles. A wonderful salve for soothing dry, chapped, irritated or (mildly) burned skin. Store covered in a cool, dark place. Each container holds 2 ounces of salve.
Contact us for wholesale pricing on volume purchases.
$12.95
---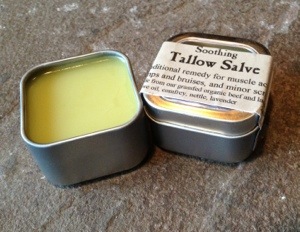 Tallow Salve
A traditional anti-inflammatory salve, commonly used during the colonial period. This salve is made with our grassfed lamb and beef fat, which is blended with olive oil and infused with comfrey, nettle, and lavender. Great for muscle aches, bumps, bruises, and minor scrapes. Contact us for wholesale pricing on volume purchases.
$12.95
---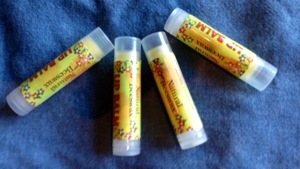 BuzzOINKment Lip Balm
Have you ever studied the ingredients in an "all natural" tube of lip balm? They typically contain imported oils and vitamin e, extracted from genetically modified soy. Seeking an alternative to rubbing Frankenfood ingredients on my lips, I discovered that our own pastured pork lard, naturally rich in fat soluble vitamins, was the perfect lip balm base. Blended with our own organic all-natural beeswax, these lip balms are smooth, stay solid when in your pocket, and are 100% from our farm. They have a mildly sweet flavor from the beeswax. I make only 2 flavors: Tangerine and healing Peppermint- Tea Tree. Your box of 4 will include a selection of each. Price includes 4 tubes of lip balm.
$10
---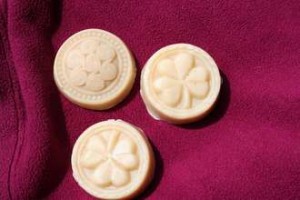 Bay Rum Shaving Soap
I began making these when my dad complained that he couldn't find any soap or shaving cream that could help him get a clean shave without irritating his sensitive Irish skin….little did he know that the solution was right in the farm yard! Our lard is blended with our grassfed lamb and beef tallow,olive oil, castor oil, coconut oil and bentonite clay, then scented with essential oils of bay and lime. This shaving soaps smells heavenly.  The 3 ounce round bar will fit a standard shaving cup, and typically lasts for about 1 year of shaves for 1 man.
$14.95