Had a few requests to re-run this recipe.  It has become a family favorite, and I hope you enjoy it! Have a great Thanksgiving!
Serves 8
2 tablespoons fennel seeds
2 cups walnuts, mildly crushed
2 tablespoons olive oil
1 pound loose sweet Italian, hot Italian or breakfast sausage (not in links)
4 tablespoons butter or lard
4 medium onions, chopped
2 carrots, peeled and diced
1/2 cup dried cranberries
1/2 cup raisins
2 tablespoons rubbed sage
3 cloves garlic, minced
2 tablespoons brandy
4 eggs
2 cups chicken broth
1 teaspoon salt
1 teaspoon ground black pepper
Preheat the oven to 350 degrees.
Bring a mid-sized skillet up to a medium-hot temperature.  Add the fennel seeds and allow them to toast until fragrant.  Remove the seeds to a small dish, then add the walnuts to the same hot, dry skillet and allow them to toast 3-5 minutes, taking care to stir them constantly to prevent burning.
Pour the walnuts off into a large bowl.  Add olive oil to the same skillet, then fry the sausage until it is cooked through (about 8-10 minutes).
Remove the sausage to the same large bowl containing the walnuts.  Add the butter to the skillet, allowing it to melt and blend with the sausage drippings.  Add the onions and carrots, sauté 2 minutes, then add the cranberries and raisins and sauté 2 minutes longer.  Sprinkle the sage over the vegetables, sauté 1 minute, then add the garlic and toasted fennel seeds.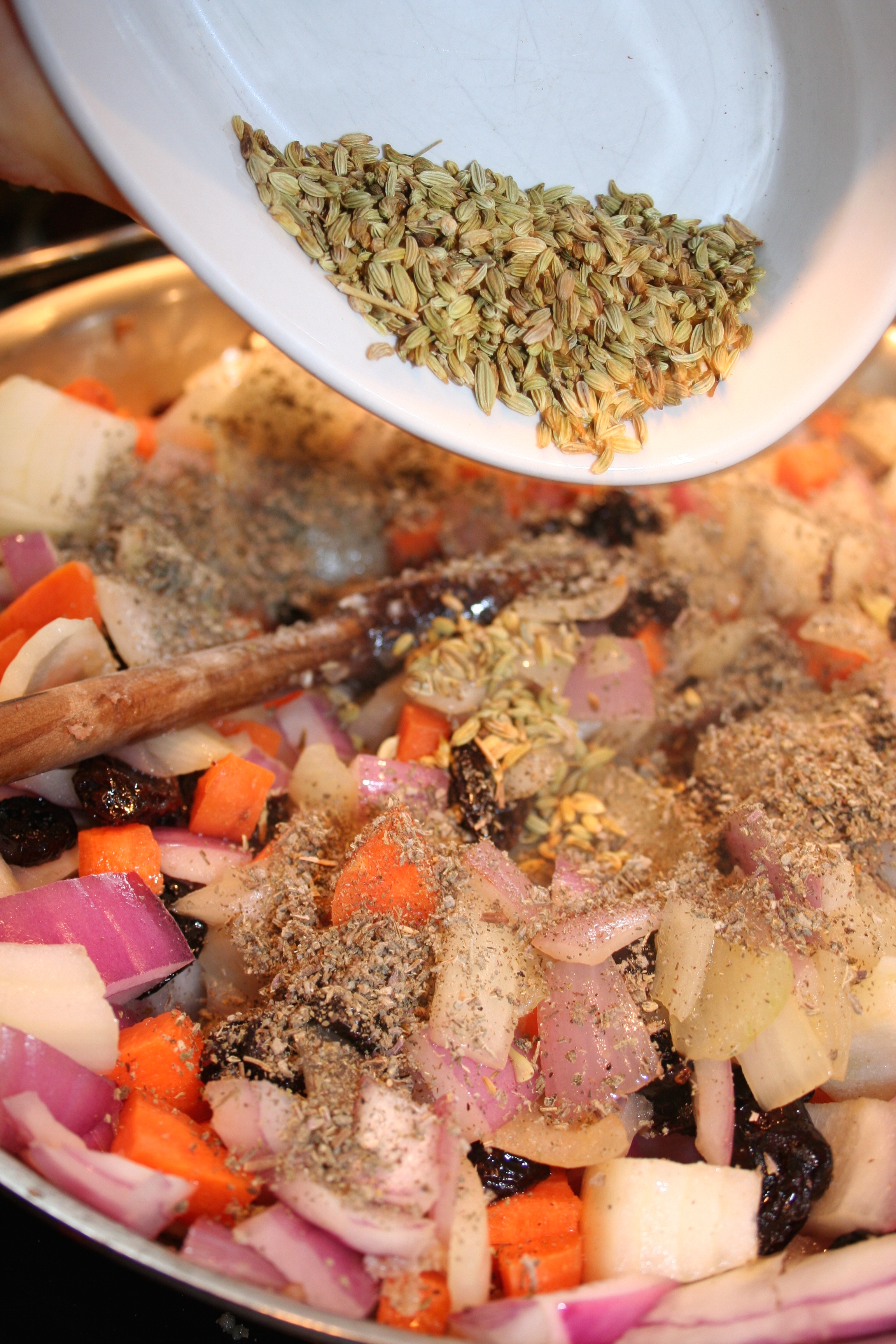 Sauté 2 minutes longer, then add the entire mixture to the large bowl with the walnuts and sausage.
To the same big bowl, add the chicken broth, eggs, salt, pepper and brandy.  Prepare to get messy.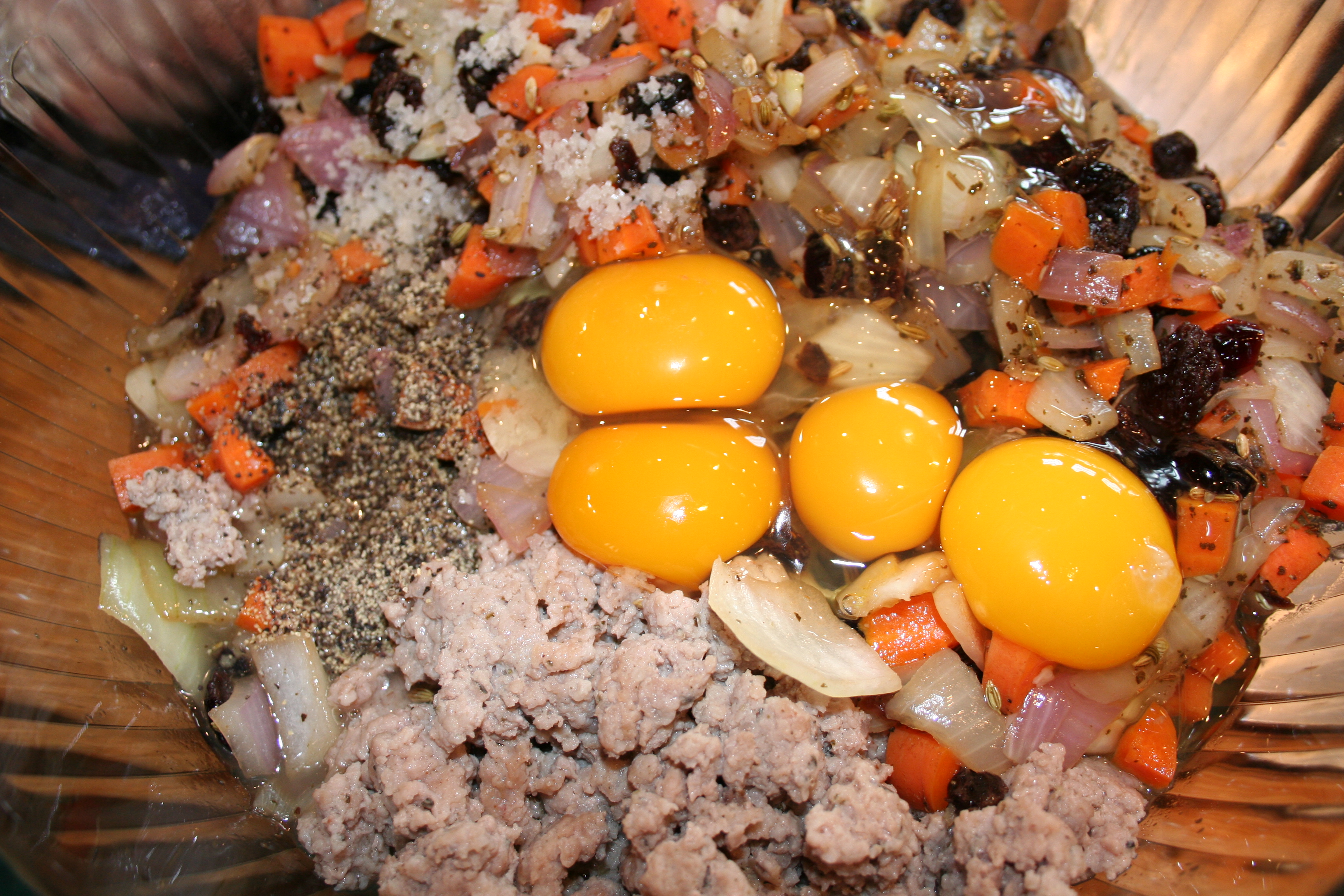 Using your hands (or salad servers), thoroughly mix all the ingredients.
Butter a 13×9 inch baking pan, add the stuffing, then cover tightly with foil.  Allow the stuffing to cook 35 minutes, then remove the foil and allow it to bake 30 minutes longer, until the top is lightly browned.