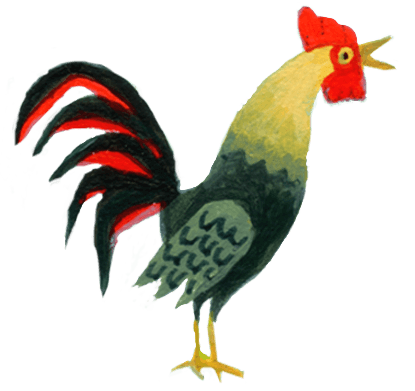 Sap Bush Hollow Farm
My mom and Dad, Jim and Adele Hayes, moved our family to Sap Bush Hollow, a defunct dairy farm, in 1979. Despite the stanchions in the barn and the old milk cans scattered about, the land and the historical maps told us of a deeper story about sheep, vegetable gardens, apple orchards, community survival and subsistence living. They began restoring our pastures by grazing sheep, and eventually diversified to include pasture raised chicken, turkeys, eggs, and pork, as well as grassfed beef, raw organic honey, and maple syrup. Bob and I joined them in the family business in 2001. Today, we also produce a lot of our own fruits and vegetables, but those items are generally for our personal consumption only.
We have an on-farm New York State inspected cutting room where we prefer to process most of the meats that we sell. This is where we make all of our specialty sausages, which are reputed to be some of the best that can be found on the entire east coast.
How to buy our products
We do not sell our meats over the internet. We do sell a selection of our woolen products and handcrafts online, as well as copies of my books. You can find them here. For those of you fortunate enough to live close by or who will be traveling through (because this part of the state truly is stunning), you can find our meats through these local venues:
On Farm Open Houses
Once per month we have on-farm open houses where we turn the Sap Bush Hollow kitchen and dining room into a small retail space, brew up a pot of (really good) coffee and bake a little something to go with it. Our customers come during these allotted hours, sip coffee, nibble cake (it's all free), catch up on news, and stock up on the meats, yarn, wool blankets, and gift items they will need for the next few weeks.
This is the least expensive way to purchase our products. However, in order to keep our costs down, we only accept checks and cash at the farm. You can find our on-farm price list here. We do our best to post the next dates and times here, but you can also be notified of the dates and times we are open by signing up to receive our email newsletter.
The Round Barn Farmers Market
From the middle of May through mid October, Bob and I drive our meats to The Round Barn Farmers' Market in Holcottsville, NY. This market is open every Saturday from 9-2, and we do our best to bring a selection of all our cuts, as well as our blankets, yarn, hand woven baskets and other handcrafts.
We encourage our customers who shop at The Round Barn to sign up for our newsletter, so they will have advance notice of what we will be bringing fresh each week, and so they can pre-order any special cuts they'll need for their coming week. Our prices at The Round Barn are a bit higher to cover our overhead, but we are able to accept checks, cash, and all major credit cards. You can find our Round Barn price list here.
Barbers Farm Stand
During the week, if you are in Schoharie County, the easiest place to find our meats is at Barbers' farm stand on Route 30 in the Town of Fulton. Barbers is open daily from May through December, and they are open on weekends during the winter. Check their website for hours. They accept checks, cash and all major credit cards.
By Appointment
We would love to care for our family and livestock and simultaneously offer the convenience of a 24 hour grocery store. Sadly, we cannot. That said, we know that it isn't always easy to get to us when we're open. We are happy to arrange for private appointments to accommodate our customers' schedules.
Please call the farm at 518.234.2105 to arrange for an appointment. It will be helpful if you tell us in advance what cuts you are seeking, so that we can pull them out for you. Please be aware that we are unable to schedule appointments on Saturdays from May through October (our inventory is already on display at The Round Barn Farmers' Market on those days).
About Our Family
Jim Hayes
During his tenure as animal science professor at SUNY Cobleskill, Jim Hayes (my dad), began experimenting with the best techniques for finishing livestock on grass. Today he applies his theory to his practice and has made the farm a living laboratory. It is owing to Dad's selective breeding and careful livestock management that Sap Bush Hollow has the best tasting beef, lamb, pork and poultry that can be found anywhere.
Adele Hayes
When Adele (my mom) decided that she would leave her professional career to make the farm a viable venture at a time when local food was a rarity, she sat down and read the phone book, calling every person she knew to tell them about our products. Her fortitude and courage to work creatively within her community to build the farm business led Sap Bush Hollow to be selected as one of USDA/SARE's most innovative farms in the country. Adele also manages the books and the wholesale accounts.
Bob Hooper
Before meeting me, Bob worked as a registered Maine Guide for LLBean in Freeport, Maine. With a little persuasion and a lot of love, I coaxed him off the coast and high into these hills. Bob works with my dad to care for the livestock and tend the pastures. He also accompanies me to the market every Saturday (it's our date day), and helps to maintain an aura of serenity amidst my daily chaos.
Shannon Hayes
In addition to writing books, my job on the farm is to oversee retail sales, write our weekly newsletters, make our value-added products (such as our luscious pâté and homemade soaps), homeschool Saoirse and Ula, and do new product development. As the family meat expert, I also oversee cut fabrication and sausage making.
Saoirse Hayes Hooper and Ula Hayes Hooper
As the youngest members of the Sap Bush Hollow family, Saoirse and Ula are at the heart of everything we do. They greet our customers at the door, offer them farm tours, help make sausage, assist in the farm kitchen, work in the vegetable gardens, and develop their own on-farm ventures (and adventures…and misadventures…). Most importantly, they help all of us maintain our good humor and zest for life.