Shannon's Ebooks
Thanks to new advances in e-book marketing technology, independent authors like myself are now able to direct-market electronic copies of our books. Due to myriad agreements with major players in the book business, I'm not able to price-match if you find these ebooks someplace else for less (and yes, you can certainly find them for less). But I can offer you something better:
I can remind you that your purchase here supports the little guy (or gal, in this case),
I can offer my gratitude to you for helping me to keep my work independent, and…
You can bask in the unspoken appreciation from the thousands of site users who are thankful that I have the financial flexibility to allow everyone free access to my articles, essays and blog posts with no advertising.
So, thanks for perusing my titles, and thanks for doing right by the little folks such as myself!
---
Homespun Mom Comes Unraveled:
…AND OTHER ADVENTURES FROM THE RADICAL HOMEMAKING FRONTIER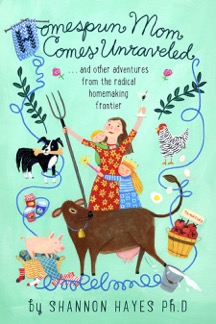 Homespun Mom Comes Unraveled: EPUB Edition $4.99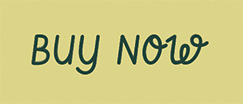 Homespun Mom Comes Unraveled: Kindle Edition $4.99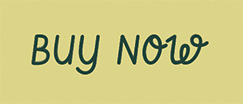 An intimate inside look at the family and personal life of one of America's leaders in sustainable living.In spite of being hidden away on her family's mountain farm in the Northern Catskills, Shannon Hayes' words rang out around the world when she first published Radical Homemakers, a clarion call to men and women everywhere to make hearth and community the center of an ecologically sustainable future. In the face of fierce criticism, she has become the voice of a new generation of parents, farmers and urban and rural homesteaders committed to a life of self-reliance, economic independence, and community interdependence; free from corporate domination, grueling work schedules, and endless hours in the car driving to soccer games and ballet lessons. But the life path she advocates is not an easy one. It is rife with sticky counters, messy projects, dirty laundry, vomiting children, and dusty shelves.Here, in a collection of 29 essays taken from her popular weekly Tuesday Posts at ShannonHayes.org, Hayes unveils the gritty details of her own radical homemaking life. We see her vulnerabilities, her mistakes, and her greatest lessons as she navigates through myriad topics from family finance and homegrown food, to homeschooling (all the way from sex ed to higher ed), to housekeeping, health care, and the power of community. This collection of heartwarming and humorous tales is sure to energize radical homemakers and inform and inspire countless readers new to this movement to pick up a garden hoe, hang out their laundry, or simply linger a bit longer with friends and loved ones around a home-cooked meal.
Here's a letter from a reader who wrote to me as soon as she got her copy:
Hi Shannon,
Your book arrived this morning – the last "empty" Saturday I'll have until the new year. I had planned a morning of productivity, but started reading and couldn't stop…. I just finished, and my day will now be better and more fulfilling than it would have been!
The images you share are inspiring, for you bring a clarity of purpose to all the parts of a life consciously pursued. I find myself more clear-eyed and yet more hopeful about what I can do. I know this is a collection, but the whole really is greater than the sum of the parts.
Thank you!
Susan
---
Free Range Farm Girl
COOKING GRASSFED BEEF: Healthy Recipes From Nose To Tail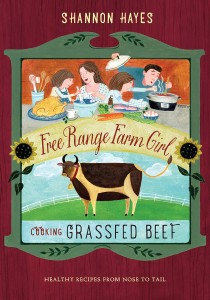 Cooking Grassfed Beef:  EPUB Edition $4.99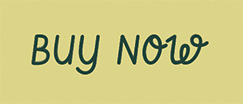 Cooking Grassfed Beef: Kindle Edition $4.99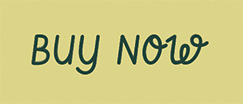 From America's leading authority on cooking sustainably raised meats comes the first in a series of nose-to-tail guides for home cooks to prepare grassfed meats. In Cooking Grassfed Beef, Shannon Hayes has selected the best recipes from each of her three prior grassfed cookbooks, combined them with her signature easy instructions and explanations, and served up a simple, easy-to-use cookbook for the newcomer to the world of grassfed beef.  This book offers a wide array of time-tested family-friendly recipes, with chapters dedicated to pan-frying and oven roasting; braises, stews and soups; ground beef; grilling and barbecuing, as well as a complete section on using the bones and fat.  Free Range Farm Girl: Cooking Grassfed Beef offers clear information on making cut selections, candid explanations about navigating the world of farm-direct purchasing, and up-to-date information about ecologically friendly and humane livestock farming.  As with all Hayes's cookbooks, the culinary concepts are easily learned, and the extensive section covering spice rubs, marinades and sauces will liberate home chefs who long to improvise and invent their own grassfed beef dishes.  This little volume is the perfect introduction to Shannon Hayes's vast writings on the subject of sustainable meat.
---
The Grassfed Gourmet Cookbook:
Healthy Cooking and Good Living with Pasture-Raised Foods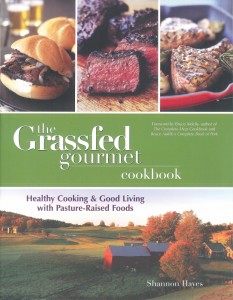 The Grassfed Gourmet Cookbook: EPUB Edition $9.99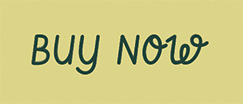 The Grassfed Gourmet Cookbook: Kindle Edition $9.99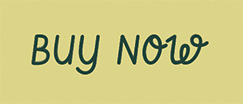 With easy-to-follow recipes, clear explanations, farm profiles, and witty anecdotes, The Grassfed Gourmet showcases farms from around the country and demystifies the world of grassfed meats for beginner and gourmet cooks alike. This was the original cookbook written exclusively for grassfed and pastured meats, and nearly ten years after its first publication, it still remains one of my best-sellers. It has become a classic reference in the grassfed world.
---
Long Way on a Little:
An Earth Lover's Companion for Enjoying Meat, Pinching Pennies and Living Deliciously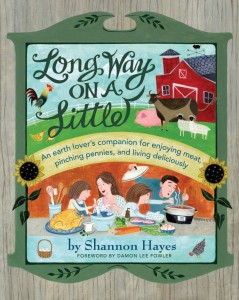 Long Way on a Little: EPUB Edition $29.95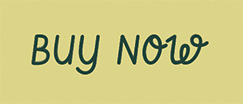 Long Way on a Little: Kindle Edition $29.95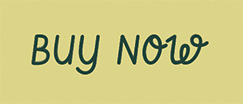 "Every earth-conscious home cook who wishes to nourish his or her family with sustainable, local, grassfed and pastured meats should be able to do so, regardless of income," argues Shannon Hayes. "We just have to change how we're eating." In her largest, most comprehensive volume to-date, North America's leading authority on grassfed meat examines the conundrum of maintaining a healthy, affordable and ecologically conscious meat-based diet, while simultaneously paying America's small sustainable farmers a fair price for their food. The core reference for any home cook, Long Way on a Little is packed with Hayes' signature delicious no-fail recipes for perfect roasts and steaks cooked indoors and out on the grill, easy-to-follow techniques to make use of the less-conventional, inexpensive cuts that often go to waste, tips on stretching a sustainable food budget, and an extensive section on using leftovers and creating soups. Written with her accessible style and engaging wit, Long Way on a Little not only helps home cooks make the most effective and economical use of their locally raised livestock, it also delivers a practical understanding of the role of livestock in rebuilding a sustainable society. While addressing the topic of making local food more affordable, Hayes also frankly grapples with tough health issues confronting so many Americans today, from diabetes to grain, dairy and gluten intolerance. The result is family-pleasing, nutrient-dense, affordable cuisine that is a joy to prepare, rich in authentic flavor, and steeped in the wisdom of the world's greatest culinary traditions. She has served up an illustrative and thought provoking guide that is as stimulating to the mind as it is to the palate.
Features:
• Recipes for cooking all major cuts of grassfed and pastured meats
indoors and out on the grill
• Carbohydrate counts on all recipes for low carb and diabetic diets
• Guide to Grain-free, Legume-free, Dairy-free and Paleo-friendly recipes
• Full-color insert illustrating fundamental techniques for working with
whole animals: from grilling steaks and rendering fat, to making soap,
salve, candles and more
• Extensive section on soups and leftovers
• Lively, up-to-date discussions of current issues pertaining to sustainable
livestock farming in North America
• Money-saving tips for making delicious meals go as far as possible
Advance praise for Long Way on a Little:
Certainly Shannon Hayes' crowning achievement to date and most carefully researched culinary guide, this gem should grace every omnivore's kitchen— open, stained, spattered and loved.
—Joel Salatin, Christian libertarian environmentalist capitalist lunatic farmer, author of Folks, This Ain't Normal and other books
A necessary and important book for the conscious omnivore. Shannon Hayes gives practical advice on sourcing ethical meat and using the whole animal from snout to tail.
—Kelly Coyne and Erik Knutzen authors of The Urban Homestead and Making It: Radical Home Ec for a Post Consumer World
Tired of spending $20/lb on grass-fed ribeye from Whole Foods? Read Long Way on a Little and you'll never have to do that again.
—Mark Sisson, MarksDailyApple.com and best-selling author of The Primal Blueprint
Since the dawn of life on earth a dynamic interplay of plants and animals has ensured a stable biosphere. In this book you learn about how sustainable meat production not only works but also helps to heal the planet. You will have a full accounting of where your food comes from, and how to prepare nutritious meals for you and your family.
—Robb Wolf, NY Times best-selling author of The Paleo Solution