Sap Bush Hollow Raw Hillside Honey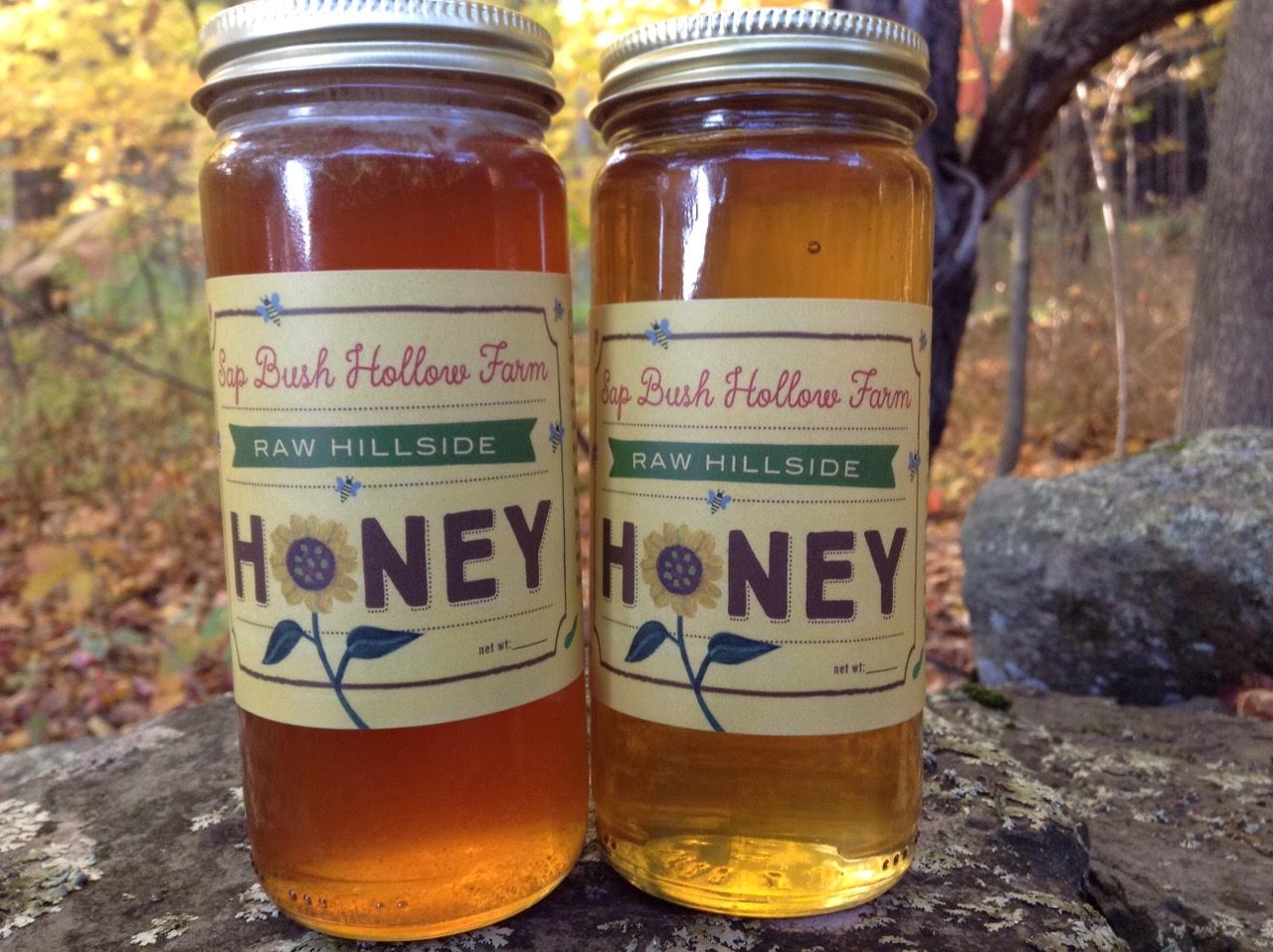 TEMPORARILY OUT OF STOCK UNTIL 2018
Just like the rest of our livestock, our bees forage our pastures, forest edges, and mountainsides. Also, just like our livestock, they are fond of getting into our vegetable garden. And while we discourage the other animals from trampling the squashes, we're happy to let the bees past the garden gate. The result is a honey that truly tastes of Sap Bush Hollow, of her verdant pastures, wild herbs, and dazzling flowers.
Our midsummer honey is light gold, and the flavor is reminiscent of raspberry and pumpkin blossoms, mint, lambs quarters and wild thyme. Our fall honey is dark, rich, and buttery from the goldenrods and asters.
As our on-farm customers have attested for years, you truly will not find another honey like it anywhere.
To maintain the flavor integrity of the unique region where the bees forage, this honey is filtered, but not pasteurized. Over time it may crystalize. You can enjoy the sugar crystals as they emerge, or return the honey to its liquid state by placing the jar in a pan of warm water.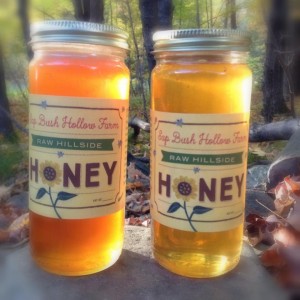 Midsummer Honey
11 oz Jar : $12.95
21 oz Jar : $15.95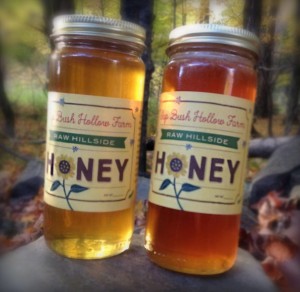 Fall Honey
11 oz Jar : $12.95
21 oz Jar : $15.95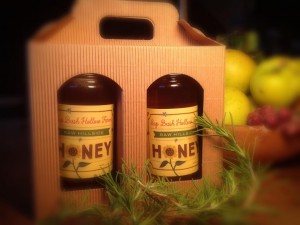 Special Seasonal Gift Sampler
Two 11 oz Jars of our raw honey; one each of fall and midsummer flavors, gift boxed.
$22