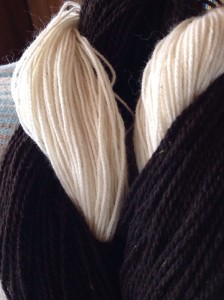 It took about 20 years of working with the family mill up in PEI for them to convince us that our flock of sheep had more value than just for meat. For much of that time, they had processed our wool into blankets, but we did little more. Finally, at their persuasion, 2012, we began allowing them to use our wool in yarn processing as well. That wool is pooled with the fleeces from other regional producers to spin the bounty of rich colors that you can find here.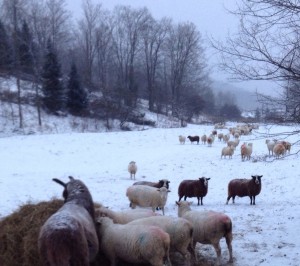 And it is great stuff. And I became addicted to knitting with it. But the more time I spent knitting with our own yarn, the more I began to notice the other woolly creatures out in our pastures…that strain of black sheep we have running through the flock…those guardian camelids who spit at us when we come near the fence lines.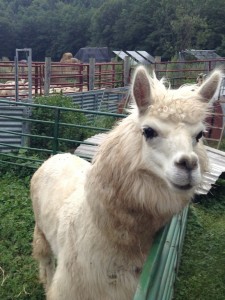 So I finally decided to do something about those motley fleeces. In the spring of 2013, I skirted the fleeces from the black sheep and Pug (short for Pugnacious), our guardian Alpaca. I shipped them off to Hampton Fiber Mill and Spinnery in northern Vermont, a mill that specializes in small run wool processing. The results were beautiful, soft and rich, as you can see here….
These yarns are more expensive than our colored yarns, which you can find here. That is because, in order to do small run processing on these individual fleeces, we must pay higher mill fees. They are a luxury to knit with, and we have a very limited quantity. We hope you'll enjoy them.
| Number of Skeins | US Price (Includes Priority Shipping) | CAN Price (Includes priority shipping) |
| --- | --- | --- |
| 1 | $25.00 | $45.00 |
| 2 | $40.00 | $75.00 |
| 3 | $60.00 | $90.00 |
| 4 | $75.00 | $105.00 |
| 5 | $90.00 | $120.00 |
| 6 | $99.00 | $129.00 |
| 7 | $106.00 | $136.00 |
| 8 | $119.00 | $149.00 |
| 9 | $132.00 | $162.00 |
| 10 | $145.00 | $175.00 |
SOLD OUT UNTIL NEXT YEAR, SORRY!
Named after (and made from) our mean-spirited (yet well-loved) Alpaca who faithfully watches over our herd, keeping them safe from coyotes… who also has a favorite game of stealing the hat of anyone who enters his pasture. These skeins are super soft, made from his soft white fleece, and blended with 20% merino for a little added crimp. Skeins are 3 ply, and 3 ounces each. They knit up at 6 stitches per inch on size 4 needles.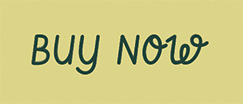 These skeins woolen spun from our black sheep, a motley strain that is part of our West Fulton, Schoharie County Hill Farm Hybrid Vigor. They are nearly pitch black in color, and super soft. Two ply Skeins are 2 ounces each, approximately 125 yards per skein. Gauge is approximately 4 stitches per inch on size 6 needles.