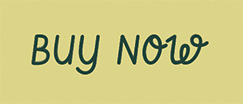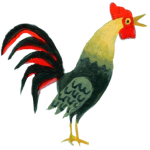 Ok, it's time to crow a bit.  As of Saturday, not only  have we rolled out this new website, but Homespun Mom Comes Unraveled is now available for purchase.  And for those of you who like to support writers directly (THANK YOU!), you can now purchase it directly through this website.
Print copies are available by clicking the button above. I am selling them for 12.95 plus shipping (You'll see the shipping choices in the drop-down menu when you click "buy.") For those of you who'd like to buy a few for a reading group, or simply to give as gifts, I've offered a discount on volume purchases, which you will also see in the drop-down menu.
For those of you who prefer to devour books using your e-readers, you can buy the book electronically here, too. E-copies are 4.99, and you can select the appropriate file and purchase it here:
For Kindles: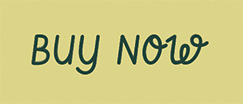 For EPUB files: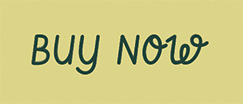 Here's a bit more about the book:
An intimate inside look at the family and personal life of one of America's leaders in sustainable living.In spite of being hidden away on her family's mountain farm in the Northern Catskills, Shannon Hayes' words rang out around the world when she first published Radical Homemakers, a clarion call to men and women everywhere to make hearth and community the center of an ecologically sustainable future. In the face of fierce criticism, she has become the voice of a new generation of parents, farmers and urban and rural homesteaders committed to a life of self-reliance, economic independence, and community interdependence; free from corporate domination, grueling work schedules, and endless hours in the car driving to soccer games and ballet lessons. But the life path she advocates is not an easy one. It is rife with sticky counters, messy projects, dirty laundry, vomiting children, and dusty shelves.Here, in a collection of 29 essays taken from her popular weekly Tuesday Posts at ShannonHayes.org, Hayes unveils the gritty details of her own radical homemaking life. We see her vulnerabilities, her mistakes, and her greatest lessons as she navigates through myriad topics from family finance and homegrown food, to homeschooling (all the way from sex ed to higher ed), to housekeeping, health care, and the power of community. This collection of heartwarming and humorous tales is sure to energize radical homemakers and inform and inspire countless readers new to this movement to pick up a garden hoe, hang out their laundry, or simply linger a bit longer with friends and loved ones around a home-cooked meal.
Here's a letter from a reader who wrote to me as soon as she got her copy:
Hi Shannon,
Your book arrived this morning – the last "empty" Saturday I'll have until the new year. I had planned a morning of productivity, but started reading and couldn't stop…. I just finished,  and my day will now be better and more fulfilling than it would have been!
The images you share are inspiring, for you bring a clarity of purpose to all the parts of a life consciously pursued. I find myself more clear-eyed and yet more hopeful about what I can do. I know this is a collection, but the whole really is greater than the sum of the parts. 
Thank you!
S.
From another reader:
Read the book in one evening. I couldn't put it down. I could feel my self judgement slipping away with each page. Thanks, Shannon.
And another:
Got it and read it already on my Kindle, sweet, sassy, and smart. And thought provoking.
And another:
Shannon, This is such a wonderful book. Each story is like a little hug. I just finished reading it yesterday. I really appreciate how you offered so much common ground. Even though I am a radical homemaking beginner, I found this book incredibly relatable. Thanks so much for sharing from your heart.
And another:
Thanks so much for putting into words what floats in my head while doing X, Y, Z here [on the farm]. I appreciate your honesty and sharing …your books and essays are that cup of tea with a friend.