Your choice of:
Tomato Garlic Chicken Salad
Barbers' Cherry tomatoes and braised garlic, paired with Sap Bush Hollow pastured chicken
OR
Head cheese
(c'mon!  Ever tried it?)
Sap Bush Hollow Pastured Pork and fresh herbs, served refreshingly cool over Barbers' greens, drizzled with olive oil and coarse salt, paired with a wedge of lemon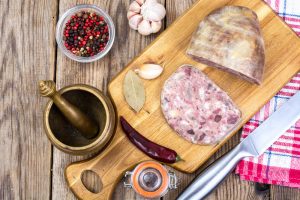 Also included:
Fresh Cornbread
Homemade Pie
from whatever fruit is fresh and beautiful at Bohringers
All GF, Prix Fixe @ 16.95
Sat-Sun, 9-1
832 West Fulton Rd
West Fulton, NY  12194
As always, we open each morning with fresh coffee from our espresso bar, fresh baked croissants, gluten-free pastries and our limited breakfast menu.  Brunch service begins at 10:30.